Last night I took inspiration from Lil Blue Boo Ashley and had
a butchers block dinner.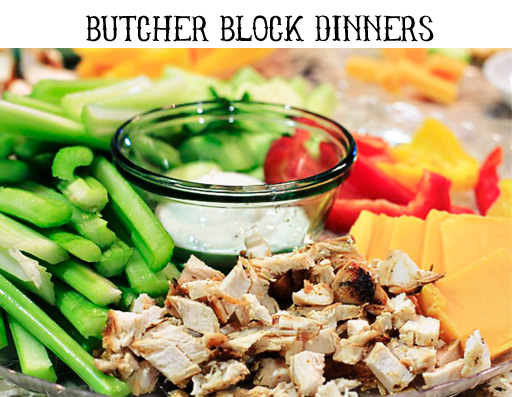 It's more exciting that my usual bag of salad with dressing to dip into or carrot sticks. I even tried ranch dressing - but I'm still making my mind up on that. I also had a load more salad - that stuff does not fit on a plate and lettuce disappears so fast when you start snacking on it.... with a little bit of french dressing to dip. I go for extra crunchy salad. Yum!
Things you should know :-
1. I'm not pretending my photo is as nice as Ashley's, in fact I'm not even competing.
2. This isn't about calories or health. No pretending!
3. The chicken was the last thing left on the plate, no joke.
In no order - cooked chicken, pickles, carrot sticks, crunchy lettuce, Philadelphia for the carrot sticks and french dressing for the salad leaves.
CRUNCH CRUNCH CRUNCH :)
Barnicles